All these years later, the Weirdigans crew has diversified. We rarely run a cafe now but we're still out in the fields arranging festival services from event management to festival markets, entertainments, artist liaison, venues, bars, production, riggers, renewable power provision and more. If you're really lucky you'll catch us brewing up a batch of the legendary 'best chai on site' or baking one of Dave's extraordinarily lemon-y lemon drizzle cakes!
This website is dated but contains years of Weirdigans archive material in the blog - have a browse if you're feeling nostalgic!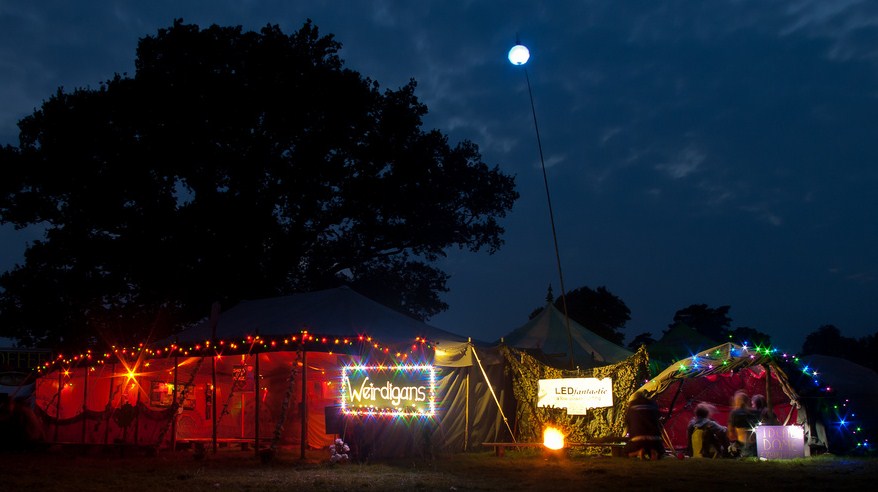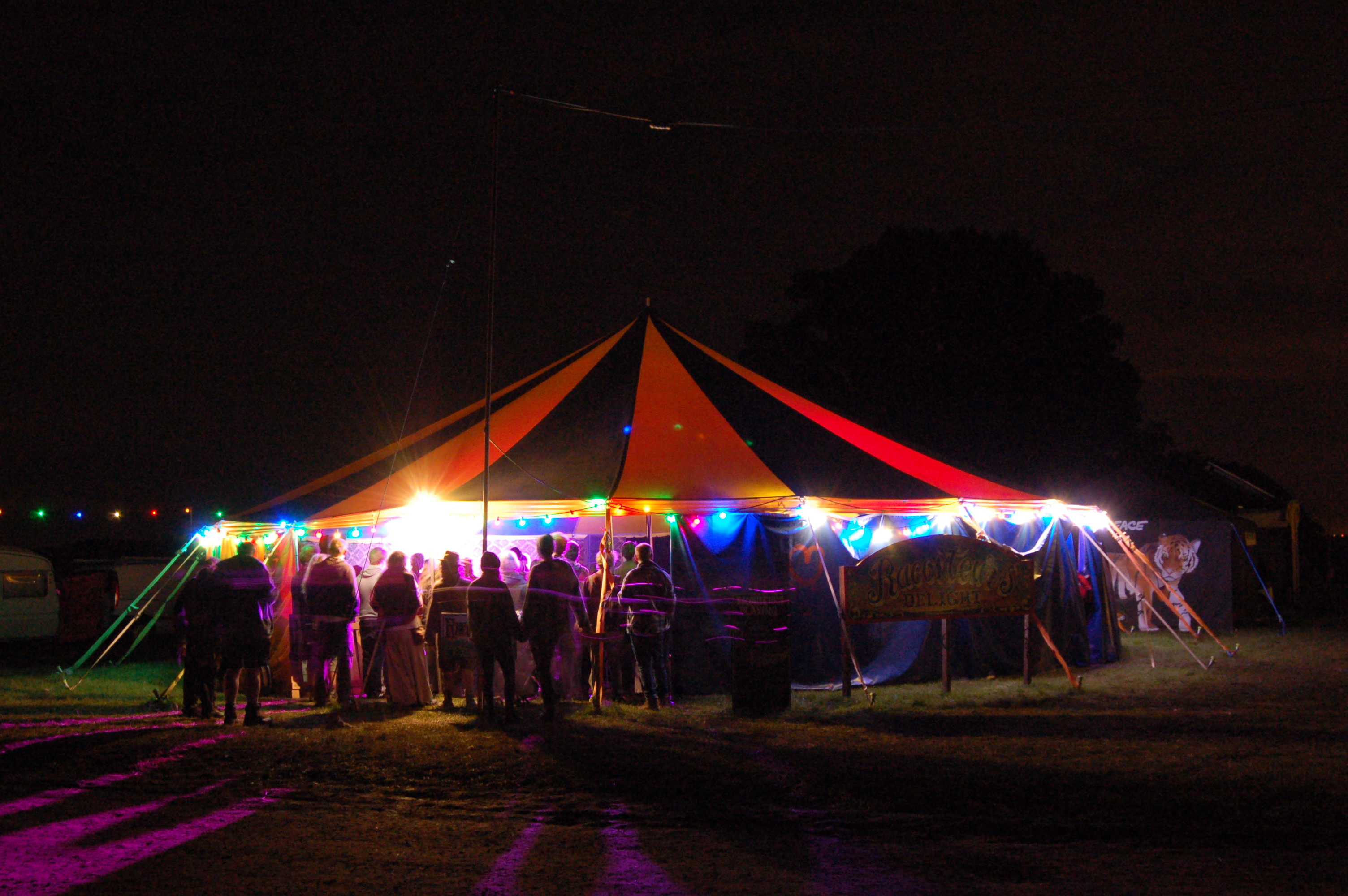 "An oasis in the muddy desert...
The loveliest vibe in the festival is here."
Venues... Weirdigans' spaces are safe and gorgeous, perfect for a huge range of activities from relaxing, meeting new friends, reading and feeding, doing the crossword or grabbing a quick doze... to hosting music sessions, workshops, dancing, cabaret, debates... and we occasionally run a great bar.
The Raconteurs' Delight takes the evolution of a Weirdigans' venue one step further: hosting spoken word, cabaret artistes, singer-songwriters and performing arts workshops in a gorgeously decorated space with ambience by the bucketload.
"The best venue on site... it's more fun in here than at any of the main stages!"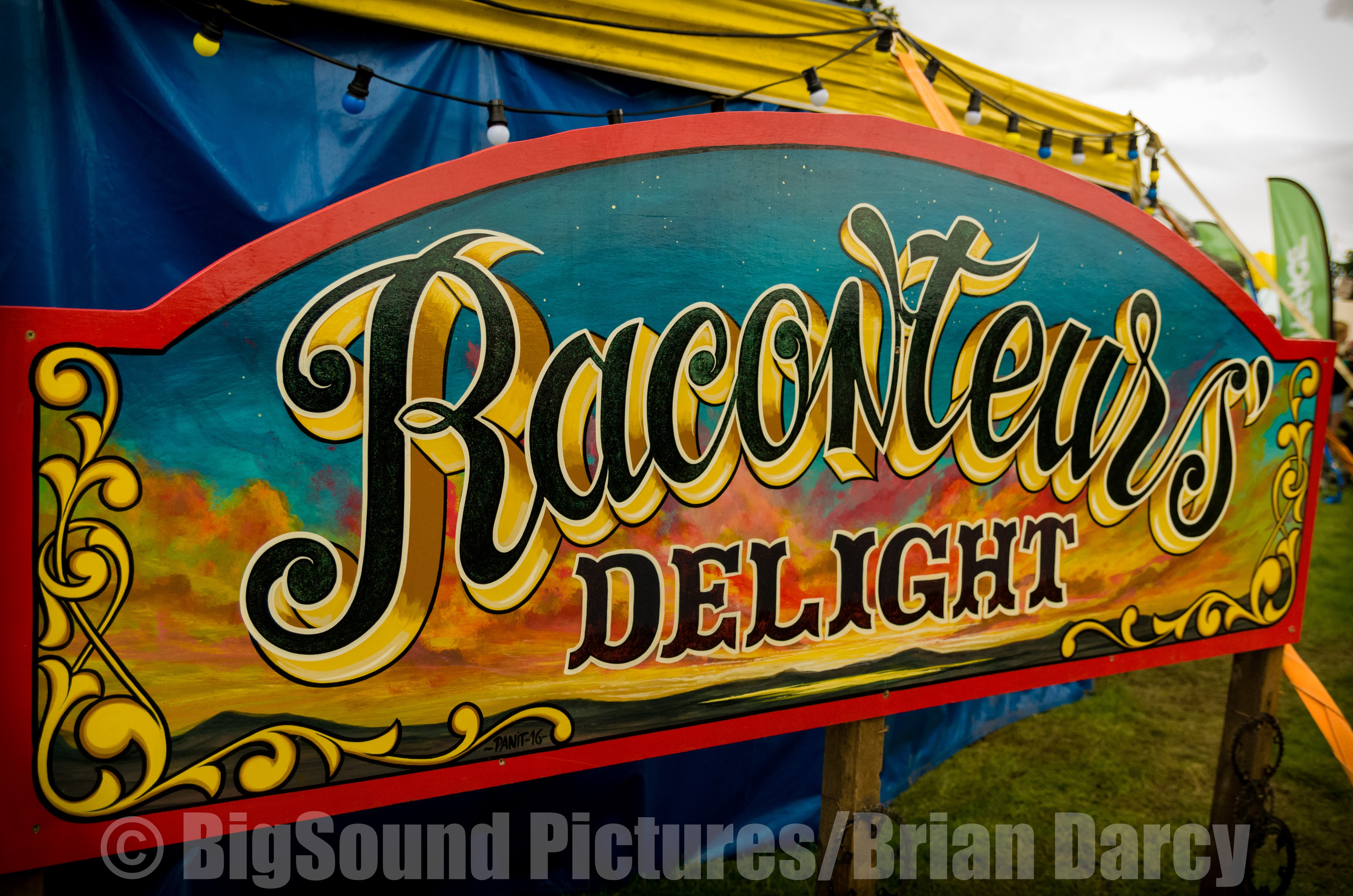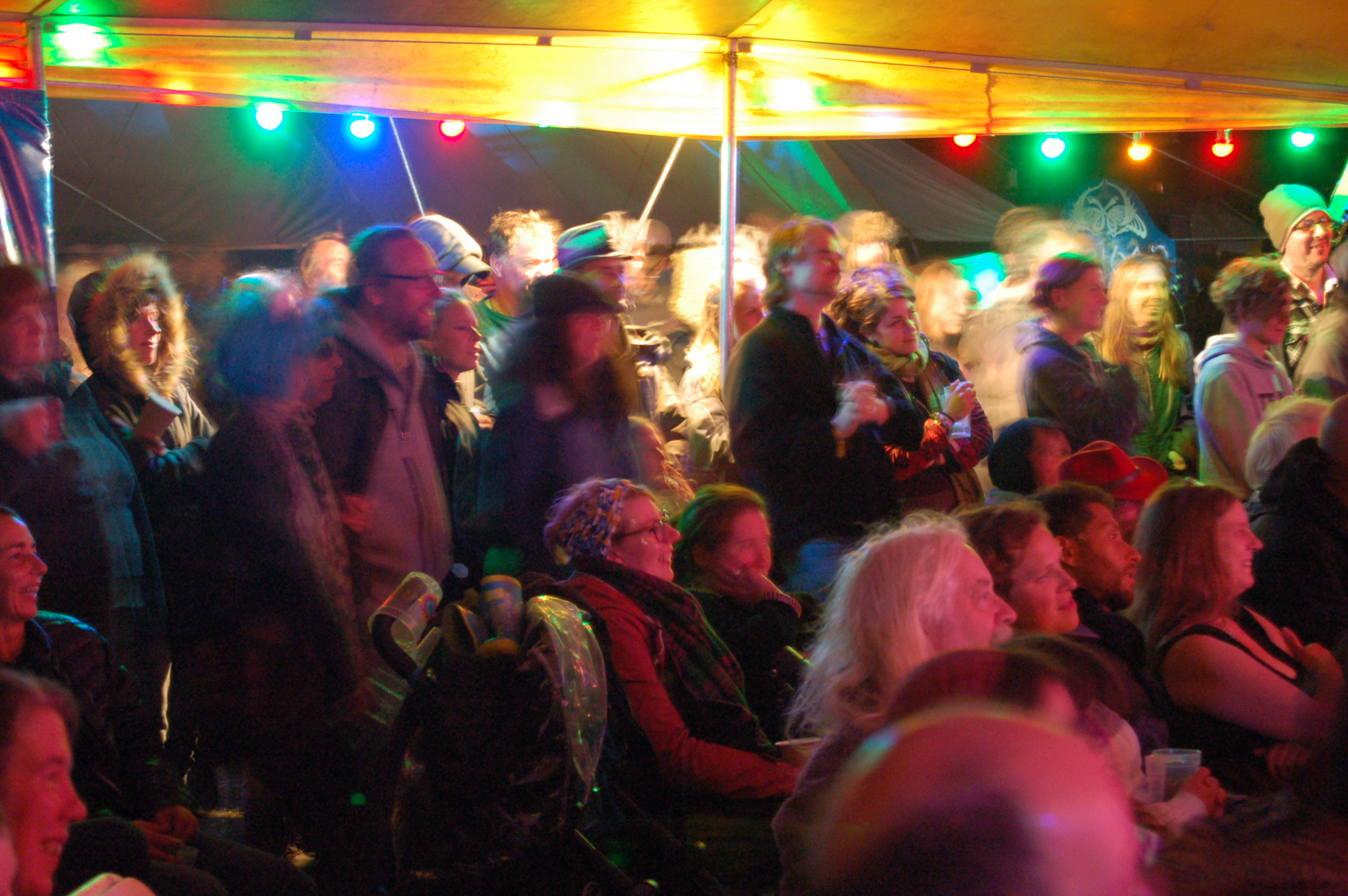 Energy...
Lit by energy-efficient LED lighting custom-designed by Dave Weirdigan and powered by solar panels - Weirdigans venues are beautiful and functional showcase for sustainable technology. At night we're a festival landmark, glowing and twinkling with LED faerie lights.
"A lovely space that lights the nights and brightens the days."

Education... A non-profit-making co-operative (ad)venture, Weirdigans has provided something of an apprenticeship for young people many of whom now work in music, theatre, NGOs and other creative and caring industries. We're always keen to share and exchange knowledge of LED lighting and renewable technology, 12-volt electrics, co-operatives, waste reduction, ethical sourcing and more.
"I want to do something like this when I grow up."
Ethics...
Have always been at the heart of what we do. We aim to provide fantastic venues and experiences while treating everyone as we would wish to be treated and treading as lightly on the earth as we can.
Our ethical policy.
"Weirdigans is the festival teddy-bear: friendly, grounding and totally accepting."
Other Hats...
The Green Gathering:
We've been going to this fabulous festival for years, first as punters then as stewards, healers, first-aiders, speakers, traders, caterers... now we help to organise various aspects of the Gathering, book the entertainment and traders, and run
The Raconteurs' Delight
. Maybe see you there...
LEDfantastic
: An archive of Dave's low energy LED lighting wisdom.
Site hosted by Green ISP/Green WebHost